We provide accounting and tax consulting services for companies entering the Japanese market.
We are an accounting firm specialising in M&A and international taxation. Our services are suitable for small and medium-sized businesses that want to save time and effort, and focus on important decisions using online-based solutions. You can ask for help with accounting & tax matters anytime online, chat or email.
Our Services
Tax & Accounting
Advisory service
Bookkeeping
Payroll
Tax return
ALL OTHER CORPORATE ACTIVITIES RELATED TO BUSINESS MANAGEMENT
M&A
Financial & Tax Due Diligence to a Japanese company
Valuation
Fees for Basic Services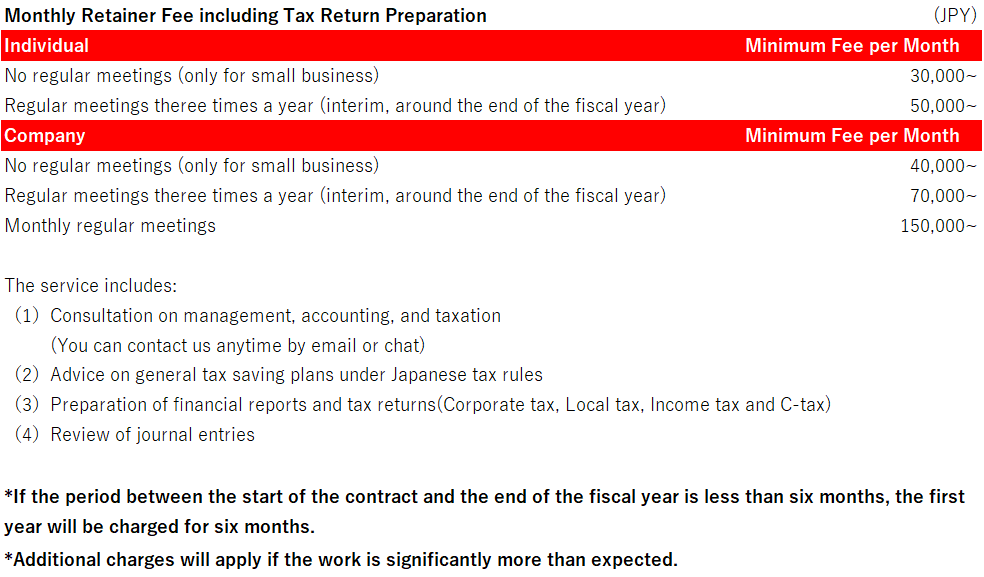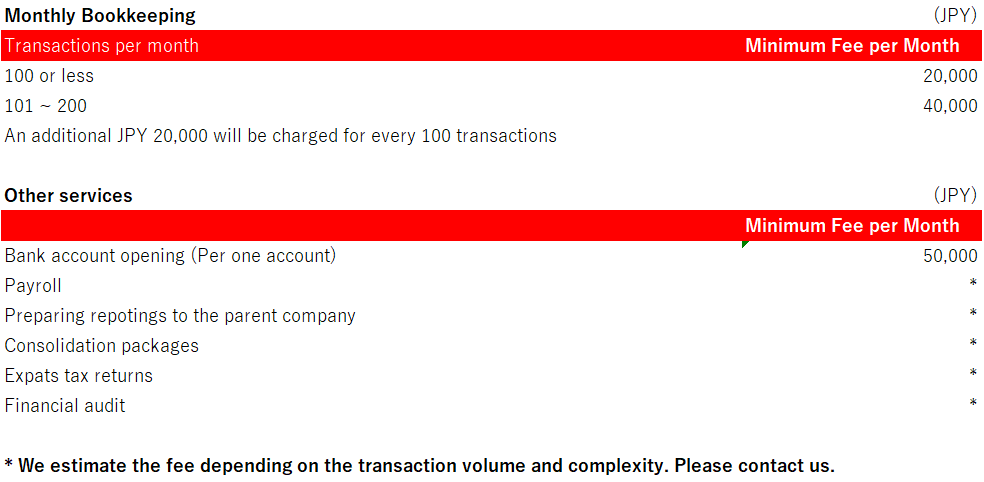 For services not listed, please contact us.
The standard rate is 25,000 yen per hour.
Company Profile
Established
July, 2021
Services
Outsource service for accounting / bookkeeping
Outsource service for H.R. / payroll
Management Support Services
Tax Consulting service
Directors
Akio Ogawa (Partner, CPA, Attorney of tax)
Sho Hotta (Partner, CPA, Attorney of tax)
Office
3-4-14, Uchikanda, Chiyoda Ku, Tokyo To, 101-0047, Japan
Affiliations
Ogawa & Hotta Accounting Office, Ltd.
News & Information